SOME PERSONAL EVALUATIONS:
"It is the second time that I visit Carlos for the English courses. The first time I chose the Crash Course (7 days). I thought I would be overwhelmed on the second day. But everything went great with the relaxations and laughter in between. I started dreaming in English on the third day of the course. And the next day I could have conversations… In this second opportunity I chose a short course of 3 and a half days (Intensive Course) to correct mistakes and reach a higher level both in fluency and in the way of speaking… I am very happy as the first time because I can see the results in my work every day."
Sarah El Mansouri, Owner
"An alternative way of learning with a strong focus on communication and understanding. This is achieved with Carlos's intensive and fantastic teaching method, which promotes understanding in a very special way…" 
Alexandra Trend Poulsen, Student
"It has been a pleasure to be able to enjoy with Carlos an intensive English course Crash course= 7 days) that I think has made me upgrade my level of English in a relevant way… Also note that my general knowledge of life has also been enriched since Carlos is a person with a lot of travel and a lot of wisdom to pass on… In October, both my classmate and I will repeat a 3-day intensive course to continue growing in our level of English… A big hug Carlos…"
Roger Requena, Owner
"Thank you very much Carlos for the excellent work you have done with us during the 7 days of the course. Despite its intensity, it has been very entertaining and bearable for us, and for me in particular it has allowed me, in addition to notably expanding my knowledge of English, to gain the necessary confidence to hold a conversation with other people, which is what I really needed… A hug…"
Javier Salvatierra Roldán, Owner
"Carlos is a fantastic teacher. The logical way he explained the Spanish language enabled me to grasp  a complete understanding of the structure and different ways to talk. The reinforcement of learning through relaxation embedded the core elements for me to use and practice every day. I would highly recommend Carlos if you are really serious about improving and learning the Spanish language."
Tim Hope, Sales Manager
"I have often wondered whether to start this course or not? Then one winter afternoon in the rain away from home I decided to call Carlos and ask him if he was willing to change my life with a new language to speak… Carlos accepted. I went to him to learn English and in five days Carlos did it !!! I hope to be able to continue this path of personal and necessary growth !!! thanks Carlos. See you soon. You are a wonderful teacher and a special person !!!"
Isaia Nocentini, Owner
"Great professional, easy to talk to and amuzing! I was 7 days (Crash Course) hand in hand with Carlos and now I can finally communicate in English. Super good experience… "
Jess Carrillo, Nutritionist
"After 2 years I decided to go back to Centro Eleusis to refresh my English and it was more wonderful than before!… During these 3 days it was possible for me to obtain again the serenity and the security to speak in English only thanks to the high ability and professionalism of my teacher!… In my opinion this course is not just a course. It is an experience to improve my life! Thanks Carlos!…"
Antonello Schachi, Sales Manager
"My daughter and I had an intensive course in Centro Eleusis. When we came I was worried that studying for 8 hours during the day would be too hard, but the time passed very quickly and the course was very interesting and we have a lot of fun!
Every two hours we had meditations, which allowed us not to get tired and assimilate Spanish easily. Carlos is a very interesting person and amazing teacher, full of energy, really educated and has a great sense of humor. He's also attentive to students' individual needs.
By the middle of the course we could speak only Spanish while discussing various subjects. What is more important, we lost the fear of speaking in Spanish and we came home with good vocabulary.
Next year, I would love to return and do an English course, as well as upgrade my Spanish even more!
We highly recommend Carlos and Centro Eleusis!"
Yulia and Alexandra Aksenova, Mother and Daughter
"Hey #CarlosValleRomo remember me! – I am still fluent in Spanish today all because of a one week course with you in Centro Eleusis. That was almost 30 yrs ago and I have never had another Spanish lesson! I have such fond memories and there is nothing that I have done before or since whereby with dedicating only 7 days of my life I had such a life changing experience! S E V E N D A Y S! You are a genius and as you know, you will always have a very special place in my heart. To anyone thinking about it – Just Do It! I couldn't believe it – no homework, no books, just M A G I C ! The alternative is a couple of years with books and homework and …WHY WOULD YOU?"
Brian Cohen, CEO
"I personally have benefited greatly from this course (Crash-Course= 7 days)… The course consists of a mix of logical structure and conversations. Thus, seasoned with breaks of relaxation with meditation… It is very intensive, but the variety of the course allows me personally to concentrate longer than usual… My English language skills have improved significantly with this course, therefore I can provide my warmest recommendations."
Chris Sass Lyman, CEO
"This course seems like a "miracle" (Super-Crash Course= 10 days), but it is the professionalism of the teacher using the easiest way to learn a language, to achieve the best result: To become bilingual…"
Antonello Scacchi, Sales Manager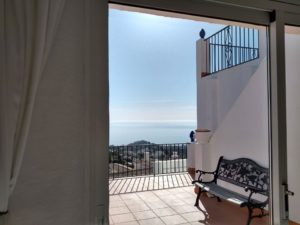 "I have participated in the intensive course of 7 days (Crash-Course) at CENTRO ELEUSIS, and for me it is a "miracle" to be able to speak spontaneously in such a short time…"
Hassan Lmjeyad Lahcen, CEO
"I live in Los Angeles, own an International Jewerly company and travel over 200 days a year, so I obviously meet a lot of people. However, my week with Carlos at the Centro Eleusis was one of the most rewarding of my life in so many ways… I didn't speak a word of Spanish when I arrived and I was excited but a bit skeptical. However, on the 4th day I suddenly started to dream in Spanish and on my 5th day I started speaking Spanish. And on the 7th and last day I had a conversation… I have a hard time sitting still and concentrate for more than 30 minutes, but somehow I was captured by Carlos' incredible technique known as Hypnagological Method, where he managed to keep me focused for 10 hours a day… Carlos is a fantastic guy. He is very intelligent, very well educated and very entertaining. My language course went beyond learning a new language and we had many great discussions about history, religion, psychology, language, art and life… I can highly recommend this to anyone. I am sending my Brazilian Girlfriend to learn Danish and next year I want to come back to reach an even higher level (level 3) of Spanish… Best way of learning I ever experienced, while I was having a lot of fun…"
Jannik Olander, CEO & Head of Design/ NIALAYA JEWELRY
"It has been a fantastic week! My brain is growing… Thank you!"
Jonathan Teo Yi-Kwang, Founder
"I am a "learning by doing" person. It is difficult for me to seat quiet and I absolutely do not like just to repeat, or homework (and furthermore, I didn't have time for the last mentioned)… It was therefore I chose Spanish lessons in Centro Eleusis, and I can only say that I have never regreted my choice… Carlos is a very nice person, the atmosphere is fantastic and this way of teaching really works… Carlos Valle Romo and Centro Eleusis have my warmest recommendation. "
Bettina Eriksen, Artistic Painter
"Thank you very much… All this week has been fantastic. Several people in my network have recommended me Centro Eleusis, but honestly, I thought "hypnagological" sounded a bit hocus-pocus… After a very interesting meeting back in March, it was clear that there was something good about it. Carlos was extremely trustworthy, resolute and acted with a confidence that clearly showed there was more behind than a hocus-pocus… I have been through an intensive Crash-Course (7 days) with Carlos at Centro Eleusis this week. It has been the most amazing journey and I think a shocking (though definitely in the most positive way) into the Spanish language. I started as a beginner, being very poor my knowledge in Spanish. So we started from bottom last Monday… And I have NEVER experienced such an amazing and also effective learning method… Blown away… I am in one week, actually only 6 days gone from novice to now being able to communicate in Spanish, as well as writing… It has given me a complete linguistic confidence in Spanish which is beyond this world. The training is without any homework, in beautiful sorroundings, and with the included breaks where I got into a trance/sleep state being filled-up subconsciously with vocabulary and rules. It was a lot of fun… Finally, Carlos, as a person, is one of the most understanding and motivating individual I have met… I can fully give Carlos and Centro Eleusis my absolute warmest recommendation… Should somebody need evidence, contact me at +34604285094. Tobber Witt. CEO- Integrity."
Tobber Witt, CEO
"A fantastic place with a fantastic teacher. Highly recommended."
Lasse Stig Hansen, Owner
"I have attended Carlos language courses and can highly recommend him and his company. If you or your employees need to learn either Spanish, English or Danish quickly and painless, then contact Carlos. Both myself, my company and several in my network have attended these courses and been very satisfied with the outcome."
Karsten Lund Trend Poulsen, Managing Director
"This unique method of learning a language is what I needed. In all the schools I have been before in Russia and USA, the emphasis has always been in grammar, reading and writing. That didn't give the ability to have normal conversations with real people… With the Hypnagological Method, the emphasis has been all the time in conversation, with logical explanations about the structure of the language… Now I can say, after 10 days, that I am a bilingual person. I feel ready to start my studies at the university in USA… I really appreciate everything my teacher did and thank him for the creative atmosphere, enthusiasm, openness and good will."
Julia Tatochko, Manager
"I can only recommend Carlos. He has given to me the structure of my knowledge in Spanish."
Preben Rueda Martín, Director
"Carlos is excellent and trustworthy. I can give my best recommendation."
Jens M. Jensen, Director
"Thank you very much for the fantastic 10 days of Spanish teaching… All the 10 days were a great inspiration to deal with the Spanish language, and I will just say that it is incredible how much I learnt during these 10 days (50 sessions: 5 sessions per day during 10 days= Half-Intensive course)… Thank you very much with all my heart, also because you have a great personality which I respect a lot… I hope we see each other again… Best regards."
Perry Hvidtfeldt, Owner
"The course (Intensive Course= 5 days) really goes up to the recommendations one can read here… My own level has exceeded all my expectations…"
Daniel Albright, Entrepreneur
"I loved the course and the week (Crash Course= 7 days)… And you gave me a great gift!!!… "
Emmet O´Neill, President
"I just have finished an Intensive Spanish Course (5 days) with Carlos. Super competent teaching. It is incredible how much Spanish is posible to learn in a few days. And furthermore a wonderful and dynamic atmosphere. I can heartly recommend CENTRO ELEUSIS if you want to learn Spanish quickly and efficiently…"
Anete Bühring, Owner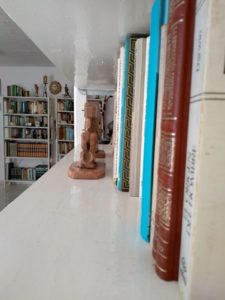 "I attended the intensive 5 day course (Intensive Course= 50 sessions). A beginner with no Spanish and a little skeptical about this method because I had never heard of it, and I didn´t know anyone else who had taken the course… The Hypnagological Method of explaining and teaching the mechanics and tenses is excellent… Attending this course has helped me greatly… I believe the level I am now at (Level 1) would have taken a year or more taking 1 or 2 evening classes per week… Thanks…"
D. Morrison, Subsea Field Service Technician in the Oil & Gas Industry
"In general, I am very happy to have taken 10 days (Super-Crash Course). I felt it was necessary because I was at Level 0… I will compare this course with the process of obtaining a driving licence. You get involved in the theoretical lessons and in driving lessons. Get your driving licence and after that, you get used to drive your car. It is the same feeling as it happended in my Spanish course at CENTRO ELEUSIS… I have had 10 fascinating days and I like very much speaking Spanish… I believe that having learned Spanish will enrich my life…"
Dennis Henriksen, Consultant
"After taking an examination in Spanish in Denmark, we chose a course at CENTRO ELEUSIS, Costa del Sol. We chose to take a course for 1 week (Intensive Course= 5 days) and the logical explanations of our teacher really "put things together" in the Spanish language, making us very happy… Unfortunately we don't have the possibility to use our Spanish in our daily life and therefore another "brush-up" course has a priority in our wishlist… Do not hesitate if you want to take a course through this method… You can also contact us in FB if you have doubts… Carlos is a great pleasant person/teacher…"
Hanne & Michael Adeldam, Owners
"The best language centre on the coast!… I took a course around 20 years ago during 10 days (Half-Intensive Course) and it gave me the ability to manage very well my daily life in Spain (building a house, starting a business, etc.)… An incredibly effective learning method to start speaking a new language… Without stress! Highly recommended!…"
Susanne Kamu, Veterinary Surgeon
"I participated in the intensive course 20 years ago, (Half-Intensive= 10 days). It was the best way in which I have ever learned a foreign language. Anyone who wants to speak Spanish, this course is worth every dime!!! EXCELLENT!!!…"
Alice Szelag, Seller
"After 10 days (Half-Intensive Course= 5 sessions daily) my basic Spanish has improved a lot. I could manage the language before in basic conversations – but it is not the same after this course, where I can actually give presentations and converse with colleagues at a professional level… Carlos made me forget my fears to speak the language and made me talk, based on the structure of verbs with many more tenses and forms than I could before… The funny thing is that from the time I arrived to the lessons until I left, we talked non stop during 4 hours without signs of fatigue – because it was fun, relevant and exciting to get around subjects not only regarding my profession but also Spanish History, Politics, Philosophy and exciting books… So it was a true source of experience and knowledge which Carlos shared out… Now I am practising and training – and – I am looking forward for the next stage… Thank you and see you soon…"
Dr. Pernille Knudtzon, specialist in General Medicine
"It has been the best use of my money I have ever done even though it sounded expensive, because I always wanted to learn to speak Spanish… I have taken other courses before, in other places, during 3 weeks or so, where I proportionately learnt very little…In only 15 days in Centro Eleusis, I have achieved from only knowing single words, to keep long conversations in Spanish using Present, Past and Future tenses without any difficulty… As I said before, it is the best investment I have done until now! Therefore, I warmly recommend to all those people who really want to learn Spanish quickly to take a course through the Hypnagological Method…"
Hermod Thorsteinson, Barge Master
"Thank you very much for a pleasant and eventful course and also very relaxing… We look forward to come back again in order to learn more from Centro Eleusis… Hasta la vista!"
Hanne Bardosen and Per Ojen Jarlhaugen, Educators
"After having stumbled on a basic level of flawed Spanish for many years, the Intensive Course with Carlos improved my command of the language significantly in only 3 days. The Hypnagological Method is as effective as it is entertaining, it avoids dry theory and makes it an enjoyable experience over all. Thank you!…"
"An explosive course (2 x 7 days) which broadens one's horizons to make business all around the world…"
Maxim Barskiy, Chief Executive Officer
"Having battled for some eleven years in an effort to learn to speak reasonable Spanish (not easy at an advanced age whilst living in the "campo!"), my wife and I were astonished at the result achieved, almost imperceptibly, after only five days… One great plus is the confidence which Dr. Valle manages to instil, and this is coupled with a concentration on aspects of the language relevant to the student… Time is not wasted on dry text-book material, but is spent fruitfully on the sort of language with which one can communicate with those around one… We heartily recommend these courses, particularly for those who have had mixed results in the past with more "traditional" (and probably boring) methods."
Ilmo. y Muy Revdo. Dr. Peter Miln, Archpriest
"I think the course (Half-Intensive Course= 50 sessions in a period of 10 days) has been fantastic. The instructor is very good explaining in a logical way making understandable the new language… I learnt a lot each time I was there and felt that everyday I was doing better and better… The teaching procedures are so interesting so time goes by very quickly. It is not boring at all… I am very excited about the way I have been taught. It is enjoyable and practical at the same time… The relaxation technique is very comfortable and a completely different way of getting the information into the brain… I want to take Level 2 sometime next year!"
Jytte Mikkelsen (72 years old), Pensionist
"Thank you very much for the Spanish course in June (Intensive Course= 5 days)… I liked very much learning Spanish, especially because the Hypnagological Method is different compared to other methods I know… I have spoken Spanish in my job and I want to learn more!… Is it possible another individual course in November?… Kind regards."
Wenche Viken, Border Controller
"On behalf of Lynne and I, I would like to thank Centro Eleusis for an amazing week, (Intensive Course= 5 days) and our Spanish has improved beyond belief!!!… I wouldn't hesitate to recommend your course and your unique method of teaching".
Gary Lewis, Director
"Thank you very much for this Intensive Course (5 days)…You made me feel all the time very welcomed and relaxed… And the hypnagological teacher was a very comfortable person to be with…"
Vincent Crump, Businessman
"During the last 5-7 years my Spanish language did not move forward at all, and even with my passive vocabulary growing day by day, I was not able to transform it into an active vocabulary. I am very busy everyday with a lot of working hours, and I do not have time for long term language courses with homework. Therefore, a Crash Course (7 days) at Centro Eleusis was an obvious possibility to move forward here and now. After this course of 7 days I feel much more confident when I get involved with sentences containing 3-4 different Past tenses, and my active vocabulary has become notably bigger. 10 hours (15 sessions) per day may sound like a lot, but I always felt clear in my head and very motivated after each "school-day"."
Helle Espersen, La Danesa Editor
"In only 5 days (Intensive Course), I have achieved the confidence to speak actively in Spanish with everybody… Before this course, I was afraid to say whatever in Spanish. My passive vocabulary became activated in a quick, easy and enjoyable way… The effectiveness of the method is just unbelievable. I wish to recommend this type of course to all those people who really want to learn Spanish as soon as possible".
Anna Thøgersen, Director
"I have heard about these courses from Bestseller's Personnel Director. And I believed that it was not possible to learn a new language during just one week. But after talking to him, I took a look to Eleusis Website and decided to contact them… Later on I talked to them during 10 minutes on the phone and I decided to participate. And because I travel quite a lot, I did not have more time to take a longer course. I am also a very impatient person and like it when things happen here and now… After my participation in a Crash-Course (7 days), I speak Spanish at a level where I can function with Spanish speaking people in my daily life, and understand the language and the structure… It is a fantastic successful experience!… So from here I will unreservedly recommend this method to you who want to learn a language as soon as possible!"
Carsten Mikkelsen, Entrepreneur
"This course has opened the doors for me. A new door was opening up everyday as the course progressed, giving me the drive to pursue the constant use of the Spanish language. Being a complete beginner the first day, I now feel ready to practise with real people. And through this I will soon be ready to continue with level 2… I just want to mention that I never before got the key to unlock that door to experience a new language. CENTRO ELEUSIS has given the key to me. I have now the necessary tools to keep on going and reach my goals."
Ronald Emile Rosenkranz, Businessman
"The system is perfect for me, because for adults it is a very positive enlightening form to learn the new language".
Flemming Petersen, Pensionist
"I believed I was unteachable, but this method proves that everybody can learn a new language with the right teacher and the right techniques".
Mark Ainsworth, Salesman
"When we started building our house in Torrox, it became necessary for me to learn Spanish as quick as possible. Therefore, I took an Intensive Course (50 sessions) with Carlos, who owns Centro Eleusis in Benalmádena Pueblo… He was fantastic! He simply brainwashed me, and after the course, I spoke Spanish in a level where I could manage daily conversation… When my husband and I arrived in the town to see our house, we drove with "Manolo the taxi-driver", who was deeply impressed of my Spanish. And he was all the time opening the window, shouting outloud to whoever he saw on the way: – Connie is speaking Spanish!…"
Connie Fagerlund Larsen, Owner
"I have tried to learn Spanish before in different occasions, but this is the first time I really feel I have learned enough to communicate with people".
Wendolyne Thurley, Pensionist
"After only one 2-weeks course (Half-Intensive course), I became much more confident and secure while speaking the language. I can see now that the more relaxed I am the better my communication skills are. And learning how to relax has been part of the course".
Bill Brady, Consultant & Advisor
"I found the teaching method employed by Carlos at Centro Eleusis to be quite remarkable. Within a day I had a grasp of the basic structure of the language and by the end of the week was engaging in lengthy conversations with Carlos in Spanish. I would thoroughly and unreservedly recommend the course."
Gavin Galagher, Arquitect
"After numerous attempts to grasp Castilian at language schools, I was absolutely over the moon after my course with Carlos (which I also found to be therapeutic). I amazed everyone with sudden, newfound knowledge of Spanish! This gave me the confidence & ability to converse with the locals and has benefitted my social & business life considerably.
My advice is " pónganse en contacto con Carlos!"
Jonty Healey, Designer
"My studies at Centro Eleusis have only positive experiences from the course. I moved to Spain many years ago and had only picked up a few words and phrases during so many years living in the country. I even went to different conventional Spanish courses in well known Institutes and never managed to be able to hold a conversation with a Spanish speaking person before. After a Crash Course stretching over 2(times)10 days I can now freely converse in Spanish and are able to understand most things said to me. The Hypnagological Method, used in Centro Eleusis, is revolutionary. I learnt without much effort and there was absolutely no homework to do, which was a relief to me who works many hours every day. The money I paid for Spanish lessons at Centro Eleusis is worth every penny of it. It has been the best investment in my future in Spain I have ever made. I can recommend it to everyone."
Kirsten Thomas, Director of New Programmes Development
"During my three years in Tenerife I learnt to communicate in a fashion! With my Canarian employees. Learning, as I did, off my Canarian workmen I found it very frustrating not being able to hold a normal conversation in Spanish without ending up talking "gibberish". On seeing and advertisement for the relaxation course with ELEUSIS and after an information meeting, I thought it essential for me to learn the structure of the language. Although at first it was difficult I found that after the relaxation sessions I was able to see the structure of the language more clearly. After only a few days of this method of leaning I felt myself growing in confidence and was able to communicate on a much higher standard. Whilst realising that this method of teaching the structure of the language is of utmost importance, I feel that I could not have completed the course with as much confidence as I did without the exceptional teaching qualities, help and understanding that I received. After completion of the ten day course I found that I am able to communicate and hold a normal conversation in Spanish which I had not been able to do in my previous three years of learning in Tenerife. I would therefore highly recommend anyone who is contemplating taking the relaxation course to do so. This is the cheapest investment I have ever made, simply because of the immense rewards. I must give special thanks to Centro Eleusis for giving me the ability and confidence to speak a new language.
Michael Holiday, Property Developer
"After this course I feel much more confident in speaking to Spanish people and when meeting Spanish clients."
Nikke Von Heflen, Sales Representative
"It was enjoyable and I gained the results that I was promised by Centro Eleusis."
Eric Westenholz, Psychologist
"I enjoyed and learned more than I expected".
Chris Gardener, Resort Operations Manager
"I learned more Spanish than 3 years of trying different Spanish teachers."
Elsebeth Sørensen, Housewife
"It is not only a language course, but also a course of personal development, because I found that I was not as hopeless at learning languages as I had always thought."
Ivar Sletten, Chairman
"In a week my wife and I learned more Spanish than 3 years of going to a conventional language school."
Per Chistensen, Chairman
"I was amazed of the amount of information I could retain and use in a period of 2 weeks without practically making an effort."
Malcolm Swanston, Chairman
"The course is taught in such a way that the language seems to be very simple to learn. After just 5 lessons I could converse in past, present and future tenses albeit rather slowly. During each lesson I began to think in Spanish rather than translating everything and this helped to increase the speed. The relaxation periods helped me to remember all the verb conjugations in all tenses."
Karen Dykes, PA to the Marketing Director
"Although the course was intensive, I was looking forward each day to the new sessions because each day I was becoming more and more confident in using the Spanish language,"
Rigmor Westenholz, Housewife
"Thank you very much for your fantastic and inspiring teaching. We have enjoyed the way we were taught and also learnt a lot. We are beginning to think in Spanish, so it is staying there! It is wonderful! Now we are able to get involved with Spanish people."
Hardy and Karina Lang, retired couple
"We thanks the incredibly fine teaching hours and we wish Centro Eleusis a wonderful Christmas!
Sissel and Bjørn Bratsberg, pensionists
"I am writing to express my delight in the rapid improvement your Spanish language Hypnagological course has given me. After only one course, my confidence was greatly increased, and after the second course, I found myself automatically translating from English to Spanish, even whilst watching TV, or reading a book or newspaper. The relaxed atmosphere and clear teaching method of Centro Eleusis, make understanding structure of Spanish absolutely simple. Thank you very much for your patience, and also for the ability I now have to converse with my neighbours. I am deeply impressed that this should happen so quickly.
Veronica M. Gibson, Pensionist
"It is a pleasure for me write some lines about my participation in an individual intensive course in Spanish in Centro Eleusis. It is even a greater pleasure to recommend your teaching to other people, who are looking for rapid and effective Spanish learning without stressing situations. Just to mention in my own experience about the effectiveness of the learning method following the hypnagological principle I can clearly document that I suddenly discovered myself speaking Spanish while sleeping. Because of your confident feeling about every individual skills, the ability to speak Spanish at the level of the person you are teaching, plus the condition that you do not use punishment/reinforcement strategies, but instead you correct all the time constructively. I recommend Centro Eleusis with great pleasure to all busy businessman wishing to find the shortest way to really converse in Spanish, while living in Spain".
Fritz Videbech, Lawyer
"Having attended your classes to learn Spanish using the Relaxation Technique, I have found that the course has helped me enormously in dealing with the numerous telephone calls I receive in Spanish. It is remarkable how much I have learned from the course. Thank you so much for your help.
Joyce Morgan-Protheros, Owner
"The grammatical part of learning a new language is always the hardest part to learn. The Hypnagological method of teaching makes it easy to comprehend and makes you want to speak the language more. Thank you Centro Eleusis, for opening the door to a new world!
Margit Williams, Housewife
"I was a bit nervous and apprehensive when I first started my course at Centro Eleusis. But as we progressed it became clear that it was the correct decision I made as you have given me back my confidence to speak Spanish, and I now can go out and speak it correctly. Thank you very much for your help".
Yvonne Oticks, Pensionist
"It is the best and most useful Spanish course we have been participating in".
Lilly Olesen, Elly Hylledig, Karen Margrethe Faber, Bjarne Olesen, Pensionister
"After participating in my second intensive course here in Centro Eleusis, I can only recommend it. The learning method is, in accordance to my own previous experiences, very effective, and although the course has been very intensive, there was not any moment where I felt tired. On the contrary, the participation has totally finished with my anxiety to express myself in Spanish, also with Spaniards, and finished with the blockings I had while conjugating the verbs. It was not difficult at all, in the way it was done. In summary, a positive experience!"
G.W. Schütze, Pensionist
"After finishing my course I want to express with the present letter hereby, my complete satisfaction with your teaching.
Taking in consideration my age (76), I was absolutely surprised when I started to communicate in Spanish."
Tove Bodi-Kaufholz, Pensionist
"It has been a wonderful and useful course".
Mogens Kirkegaard, Businessman
"I have tried several Spanish courses here in Spain, and I think that the intensive course I took at Centro Eleusis is the best, the most effective,
Quality costs, but I saved time when I consider the gain I had, and maybe I would have saved money also if I had taken 2 or 3 intensive courses at the beginning. At least it would have been a much nicer experience, with much more knowledge in a shorter period of time.
For the record I can tell that I have participated in different Spanish courses in Málaga area for 3 years. Which enabled me to start at a Medium (so to speak) level in Centro Eleusis and I feel I got more gain after only 2 weeks than I had ever felt at any other course."
Jesper Beck-Larsen, Salesman
"Before the course began I had no knowledge of the structure of the language and knew one or two phrases. The thought of spending one or two hours per week for maybe a year or more had completely put me off trying to learn Spanish. Therefore, although I was a little sceptical, the possibility of learning in two weeks was very appealing.
Although the course was intensive it was never tiring. It was always fun and the relaxation sessions were very refreshing. After a hard day at work one would expect three hours of language lessons to exhaust you, but it was more like an injection of energy.
I was very surprised when, after 5 sessions the group was actually debating the English education system entirely in Spanish. This method may suit everyone, and I can't imagine a more enjoyable and easy way to learn a language."
Phil Dykes, Sales Representative
"Before I started the lessons my knowledge of Spanish was very limited. I was very keen to learn the language but quite apprehensive as I couldn't imagine been able to talk Spanish in 10 days.
At first I found it fairly difficult to keep up with the rest of the class and I got embarrassed when I spoke in case I made a mistake. I soon realised that it didn't matter as I felt encouraged at how quickly I was learning.
Due to the relaxation periods I felt I absorbed a lot of knowledge in a short space of time, for example, different verbs and the tenses.
The type of teaching made Spanish an easy language to learn as I thought I would get totally lost. I am really pleased that now I can speak Spanish and with practice I know I will gain more and more confidence and ability."
Caroline Bland, Accountant
"Well, what can I say? Before the course began I was understandably a bit apprehensive and never dreamt that I would be able to speak or understand as much Spanish as I can now.
I thought the structure of the course was excellent- the method of reading, translating then answering questions first in the present then the past and future tense really drilled the language into my brain in a short time-span. I was particularly intrigued to know how the relaxation periods would affect me as I had never partaken in that way of learning. I was very pleased with how it helped me to concentrate and organise what we had learnt during the lesson in my brain. Also, I found that extra studying outside of the course was not necessary.
This, combined with the lecturer being friendly and approachable with an excellent sense of humour made it easier to be confident and relaxed throughout the lessons. The course has allowed me to break through the language barrier and therefore broaden my horizons for the future."
Chris Bland, Engineer
"I am very positively surprised on how much can be taken in, in an old lady's brain in such a short time-span. I want to say that this course is worth all the money I have paid and more than that."
Judith Lykke, NLP Master
"Now I can practice a lot of Spanish. I speak with the sailors at the port and watch the news and other programmes in Spanish. And everyday I am learning more and more words!
I thank Centro Eleusis for my new language and I am looking forward for my next course in November!"
Tor Meyer, Engineer
"Thank you very much for your help. It was a fantastic course. I hope to see you again."
Michael Hilling, Veterinarian
"I am very pleased with the results after so few lessons. You have taught me more in one week than I was able to learn in 6 months of lessons with other teachers".
David Fisher, Businessman